Auditions for 2022-2023 Season
We are opening auditions for the 2022-2023 season! Rehearsals are on Mondays starting on August 29th.
Click on the button below to schedule a 15-minute audition date and time. Bring a favorite song to sing, either art song, aria or folk song/hymn, to demonstrate your vocal expression. (You won't have to sing the whole song.) You will also be asked to sight-read simple melodies. If you have questions, contact auditions@cgatl.org
Audition dates are:
Monday, August 15 between 6:00pm and 9:00pm
Tuesday, August 16 between 6:00pm and 9:00pm
Monday, August 22 between 6:00pm and 9:00pm
Tuesday, August 23 between 6:00pm and 9:00pm
All auditions will be held at Peachtree Presbyterian Church, 3434 Roswell Road NW, Atlanta GA 30305. Come to the Gym Entrance, then walk up one flight or take the elevator to the Choral Suite, Room 4403.
Location: Room 4403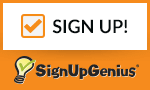 As a singer, Mary Hoffman has sung with the Chicago Symphony Chorus, the Atlanta Master Chorale, the U.S. Army Ground Forces Band, and the Kings Singers' Summer Institute in Cambridge, England. As an educator prior to coming to Peachtree Presbyterian, Mary taught music in the public schools of Georgia, Colorado and Illinois. Mary has served as president of both the Kodaly Educators of Georgia and of the Atlanta Choristers Guild. She has coached high school musical performances for several Atlanta area high schools. She holds an undergraduate degree in Music Education/Voice from Illinois Wesleyan University, and earned her Master's degree in Sacred Music/Choral Conducting from Emory University, where she studied with Dr. Eric Nelson.